END DEC TO MID MARCH
The original name of Gulmarg was Gaurimarg. Its name has been changed by Yusuf Shah Chak in 18th century after collecting 21 kinds of flowers. During summer months Gulmarg is famous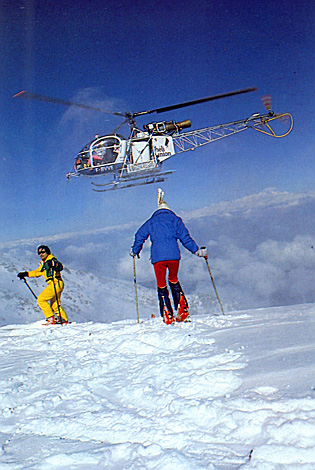 for its highest Green Golf course in the world at an altitude of 2732 Mtrs. it has been proved by the famous Australian Golfer Mr. Peter Thomson who played Golf at Gulmarg in 1972.
Gulmarg is having the best Ski resort in the country. The place maintains the standards naturally friendly service for which Kashmir is famed. It has been identified European Skiing resort in the past. It holds a position as one of the highest lift served Ski resorts in the world. Kashmir is also one of world's best Heli Skiing regions with thousands of possible 2200 meter descents. In the past Gulmarg hosts several National Winter Games Championships and recently in 1997. The slopes provide excellent opportunities to cross country and downhill skiing events. The resort has snow beaters which beat the snow to keep the slopes fit for skiing at all times.
THE GENTLE SLOPES, HAVING RUNS OF UPTO 200 METERS, ARE THE BEST FOR BEGINNERS WHILE THE STEEPER RUNS OF 500 METERS FOR INTERMEDIATE LEVEL SKIERS, AND YET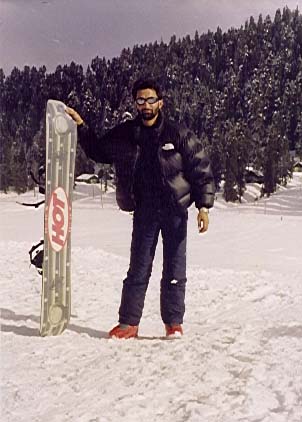 OTHER STRETCHES OF OVER 2500 METERS, PRECIPITOUSLY STEEP, FOR TOP LEVEL SKIERS. T-BARS AND CHAIR LIFTS, ON FIVE RUNS FOR BEGINNERS AND INTERMEDIATES, ARE OPERATED THROUGHOUT THE DAY.
GULMARG ALSO OFFERS HELI-SKIING, BEING THE FIRST DESTINATION IN ASIA TO DO SO. A HELICOPTER TAKES YOU UPTO THE APHERWAT PEAK FROM WHERE YOU CHOOSE YOUR OWN DESCENT ROUTE. ALSO IN GULMARG DURING WINTER ARE TOBOGGANS, SLEDGES AND SNOW CYCLES. REQUIRING LITTLE, IF ANY SKILLS THEY ARE PERFECT WAY TO ENTER THE SPIRIT OF FUN AND EXCITEMENT THAT SNOW GENERATES.
The distance from Srinagar to Gulmarg is 55 Kms two hours drive.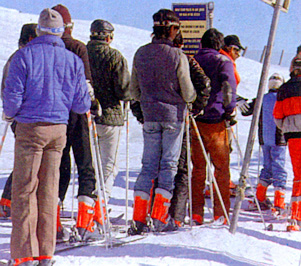 Vertical Drop: 1550Mtrs.
Top Elevation: 4250Mtrs.
Lifts: 6
FACILITIES
Centrally heated hotel accommodation, budgeted,
tourist bungalows & private cottages with complete facilities.
Gondola Lift 3.5 Kms (recently started), Chair Lift 1Km & 6 lifts ,Toboggans, Sledges and Snow Cycles.
Two imported snow beaters.
Ski equipment's available
Ski instructors & Skiers
Easy accessibility of medical assistance
EQUIPMENTS
Shangloo Travels Pvt.Ltd. provides modern Ski equipment's. Participants are requested to
bring their heavy woolen clothing like caps, socks, gloves, mufflers, pullovers, trousers, long johns, wind proof jackets, dark glasses and walking ski boots.
Special Ski Packages
For day tourists and organize Ski courses for 4 days, 7 days, 14 days & 21 days. The rates for the courses shall be provided on request.